Wingspan is one of the most popular board games at the moment, and there are two expansions for it: Wingspan: Europe and Wingspan: Oceania. In this review we explain the differences between them and tell you which expansion we like better.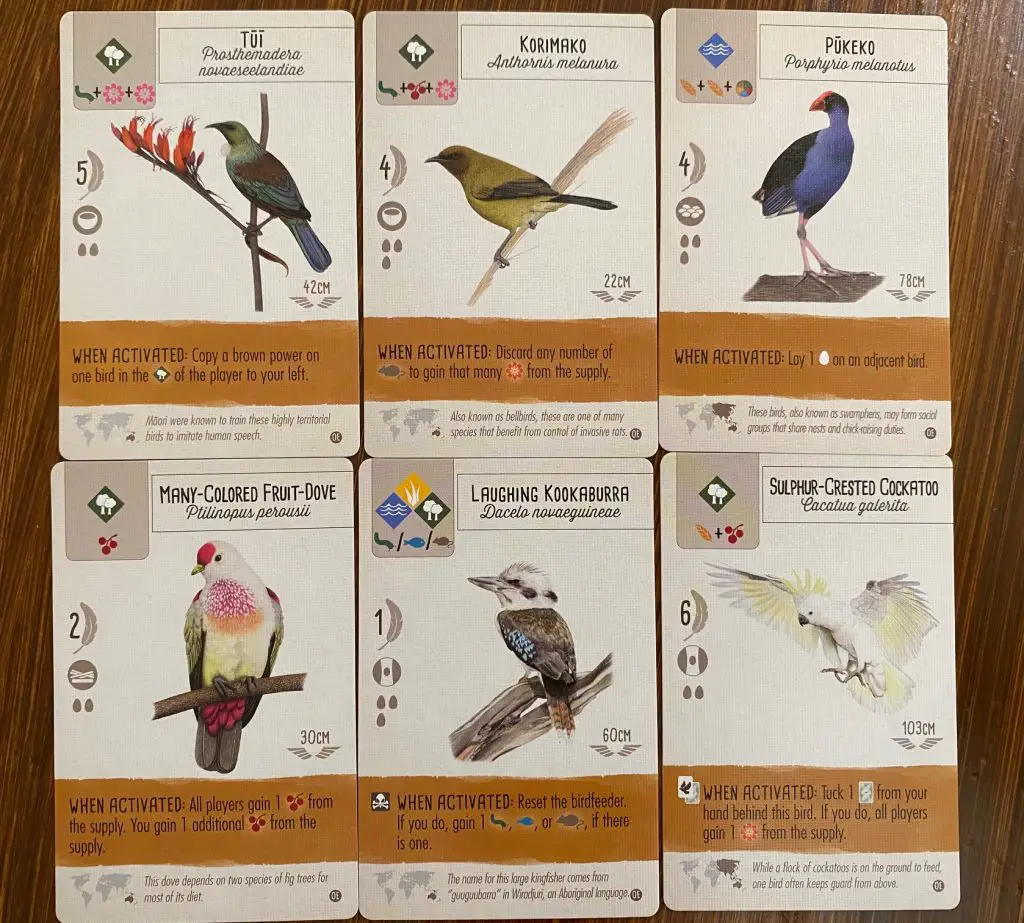 Wingspan: Oceania features birds from the Oceanic region, which includes: Australia, New Zealand, Papua New Guinea, Fiji, and more than a dozen islands.
The Oceanic region is home to some of the most exotic and rare birds of the world, because they evolved independently. Australia separated from Asia 180 million years ago, and evolution has pushed birds in entirely unique directions.
In terms of game mechanics, the Oceania expansion introduces new player mats, end of round goals, a new food type and a new color of eggs. These additions enable new and more diverse strategies than i the previous Wingspan games.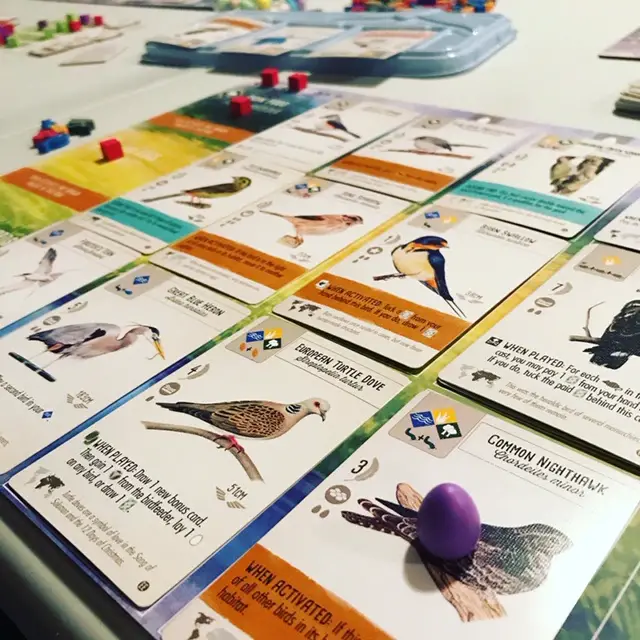 Wingspan: Europe adds European birds These birds with various new abilities that are designed to lead to new strategies.
Compared to the Wingspan base game, the Europe expansion's ,most important additions are birds that increase interaction between players. For example, there are birds that let you steal cards from other players, and birds with an effect that trigger when another player performs a certain action.
So which is the best Wingspan expansion?
In terms of the rules, the Oceania expansion is more polished than those of the previous Europe expansion. As with anything, the creators got better with more practice.
However, both of the expansions have very solid mechanics, so we actually recommend that you choose based on your bird preference. So the real question is: do you like birds from Europe better, or birds from Oceania?
Personally, I strongly prefer the birds in the Oceanic expansion, because they're so colorful and exotic. But this is purely subjective.
But if you force me to answer, I say that Wingspan: Oceania is better than Wingspan: Europe, because the rules are a bit more polished and I prefer the Oceanic birds. But, the margin is very thin so I'm not mad at anyone who disagrees with me 🙂
Bonus: the best Wingspan organizer?
The one negative thing that I'll say about the Wingspan expansions concerns its storage. Both expansions don't fit into the box of the base game, and they're hard to organize even in their own boxes.
And Wingspan is also one of those games that takes much longer to set up if you don't organize all the cards and tokens efficiently.
Fortunately there are some good Wingspan organizers available: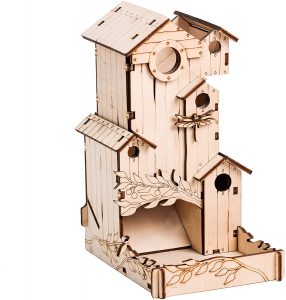 The Birdhouse Wingspan organizer by TowerRex is our favorite, because of how it adheres to the bird theme. It's also surprisingly convenient, although we're not going to lie: this is an aesthetic pick, not a pragmatic pick.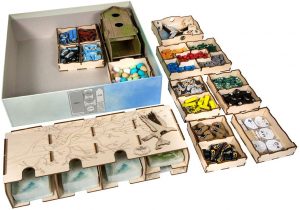 The Broken Token Wingspan Organizer is a comprehensive storage solution for Wingspan. It's produced by Broken Token which makes storage for all kinds of other board games as well, and they're known to be reliable and robust. So this is our top pick in terms of practicality.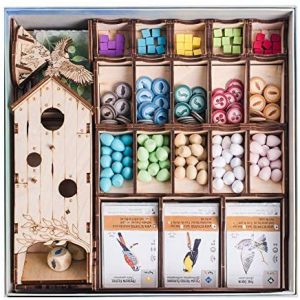 The TowerRex Wingspan storage unit is their less fancy organizer than their Birdhouse organizer we mentioned above. This is another practical storage solution for Wingspan.
Frequently Asked Questions
In this section we discuss some of the common questions we sea regarding Wingspan and the Wingspan expansions.
Can you play the Wingspan expansions without the base game?
Yes and no, but let me explain.
The Wingspan: Europe expansion can technically be played standalone as a smaller, two player version of the game. However, this takes some creativity with the rules and we think that if you never played Wingspan before, you won't really make this work.
The same goes for the Wingspan: Oceania expansion. You can play it as a smaller standalone game with a small group, but it's better if you play it together with the base game.
So both expansions require the base game to be played optimally.
What are the differences between Wingspan Europe and Oceania
Let me break this down into game differences and bird differences between the Europe and Oceania expansion.
First the bird differences:
Oceania is more diverse with its 828 different bird species, compared to Europe's 530 different bird species.
Oceania's birds are more unique, because most of its islands split from Eurasia 180 million years ago. For reference, the Americas split from Eurasia only 60 million years ago.
Then the game differences:
Oceania promotes more diverse strategies through more unique birds with unique abilities.
Oceania contains more bird cards, namely 95 compared to Europe's 81.
Other than this the expansions are very similar to one another. Both contain beautiful birds, each one of them having a unique effect.